Business
MTN postpones internet data charge increment
On Monday, November 14, 2022, the day the new fees were supposed to go into effect, the telecom giant informed its subscribers by broadcast text that a new implementation date would be revealed later.
MTN did not say what caused them to delay the increase in the internet data charge.
CHECK OUT: 5 online loan apps you don't know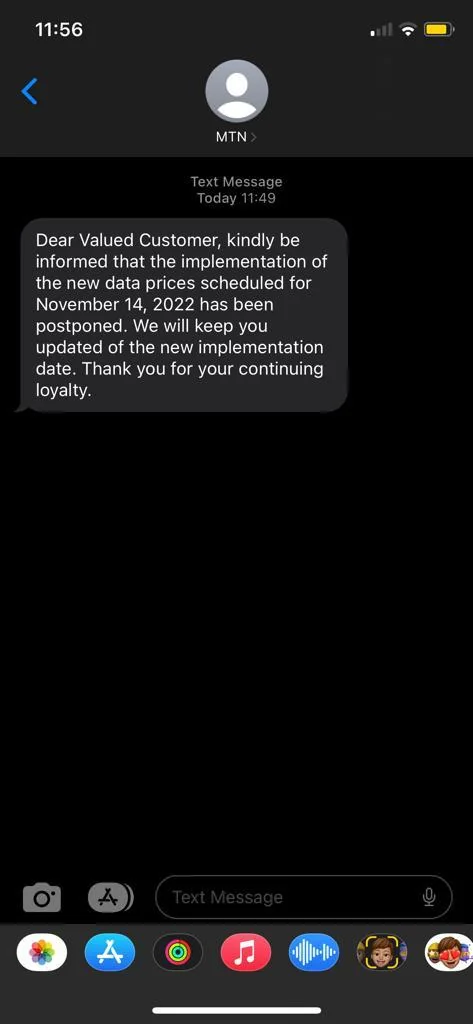 The telecommunications provider that controls the majority of the Ghanaian market requested that subscribers get ready for the increased internet data fees on Thursday, November 10, 2022.
In a previous statement, MTN stated, "Dear Valued Customer, kindly be notified that beginning November 14, 2022, data bundle tariffs would be amended upwards."
According to the society, high inflation and the high cost of clearing at the ports influenced the decision to adjust the prices of the Bible upward.
The society's administration asked users to understand the situation in a notice that was placed on its Facebook page, claiming that it was out of their hands.
"Starting on November 10, 2022, our rates for Bibles will be somewhat revised increased due to the high rate of inflation and high cost of clearance from the ports. The notice says, "God bless you for your wisdom.
Due to the current extreme economic difficulties, prices of all goods and services have risen astronomically across the country.
The government is relying on ongoing negotiations with the International Monetary Fund (IMF) for a $3 billion bailout because it is unable to pay its internal and external debts.